WMODLIVE.com Mission Statement and Vision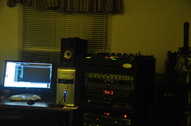 Understanding the innovation and transformative nature of which technology is advancing, two trend setting leaders felt compelled to ensure music and information should stream at the same pace. Mo and Duane analyzed
multiple strategies and theories of how to ensure the best music and most current information could fit in the mainstream technological gap. Knowing that satellite radio is increasingly becoming unaffordable for the average music fan
also gauging the success of Netflix, Pandora and the likes, in the world of streaming. The market has increasingly become more popular and accessible. We decided to bring forth the most daring and inclusive entertainment format of its
kind.
WMODLIVE.com contributes to cyber space what FM radio did to the analog generation, simply put "Swagger". The idea of creating this medium was 'sparked' in October 2012 and is currently 'Lit". This is our trial and error phase! So while we work out the contracts, kinks and continuity issues, we want your opinions, comments and constructive critiques. That's why we have comment plugs all over our site. You are the reason we exist!
During the day you will experience clean advisory free content for all (or at least we'll try). Our guests will be the innovators, entrepreneurs and "who's who" of the current transformative job market. However at night our Live DJ's will be 'wide open' and it goes down uncut. We intend to bring you multiple music genre's because that's the world we live in. Keep the comments coming and we will certainly adjust for the masses. Our commitment to diversity and variety is unshakable and will surely keep you on your toes. If you've listened to us, "you already know"! If not take a listen!
Currently you can access our stream on your mobile phones and on your internet capable devices by channeling
www.wmodlive.com
and
www.myradiostream.com/wmod
. Over the coming months we will consult with the broadcast experts to expand our delivery options. So "Rock
Wit Us", keep us focused and grounded with your input. We intend to bring the U.S. and the world the best music and programming possible. Stay tuned and we'll
keep you informed of our progress. Thank you!
Respectfully,
WMODLive Management
mo@wmodlive.com
sirfresh@wmodlive.com
---